Based on an article from The Los Angeles Times – Food poisoning and unsafe temperatures: Many meal kit companies aren't FDA regulated
The global meal kit delivery market is estimated to be USD 15.2 billion in 2021, and its annual expected growth rate is about 17% from 2022 to 2030.
Meal delivery distribution is often processed by 3rd party carriers directly from the manufacturing sites or retailers' warehouses.
A foodborne illness may occur during storage, while meal kit deliveries are stored in a non-refrigerated or temperature-controlled environment, or during transportation while being shipped by carriers in an unrefrigerated truck or refrigerated trucks that are not temperature monitored.
Since many meal kits contain dairy, meat, fish, and raw vegetables, they should be kept at different temperatures and monitored. If products aren't packed and appropriately cooled, or if for some reason there is a malfunction in the cooling system and no indication or information about it is received and stored, the food provided may be spoiled.
In a study that is still in peer review, researchers at the US North Carolina State University found that more than 75% of boxes ordered from a dozen major meal delivery companies arrived with at least one food item in the temperature "danger zone" ( 40°F to 140°F / 4°C – 60°C ) in which bacterias grow quickly and are doubling their number every 20 minutes. Researchers also found that half of the companies sent boxes that contained meat or poultry in the temperature "danger zone".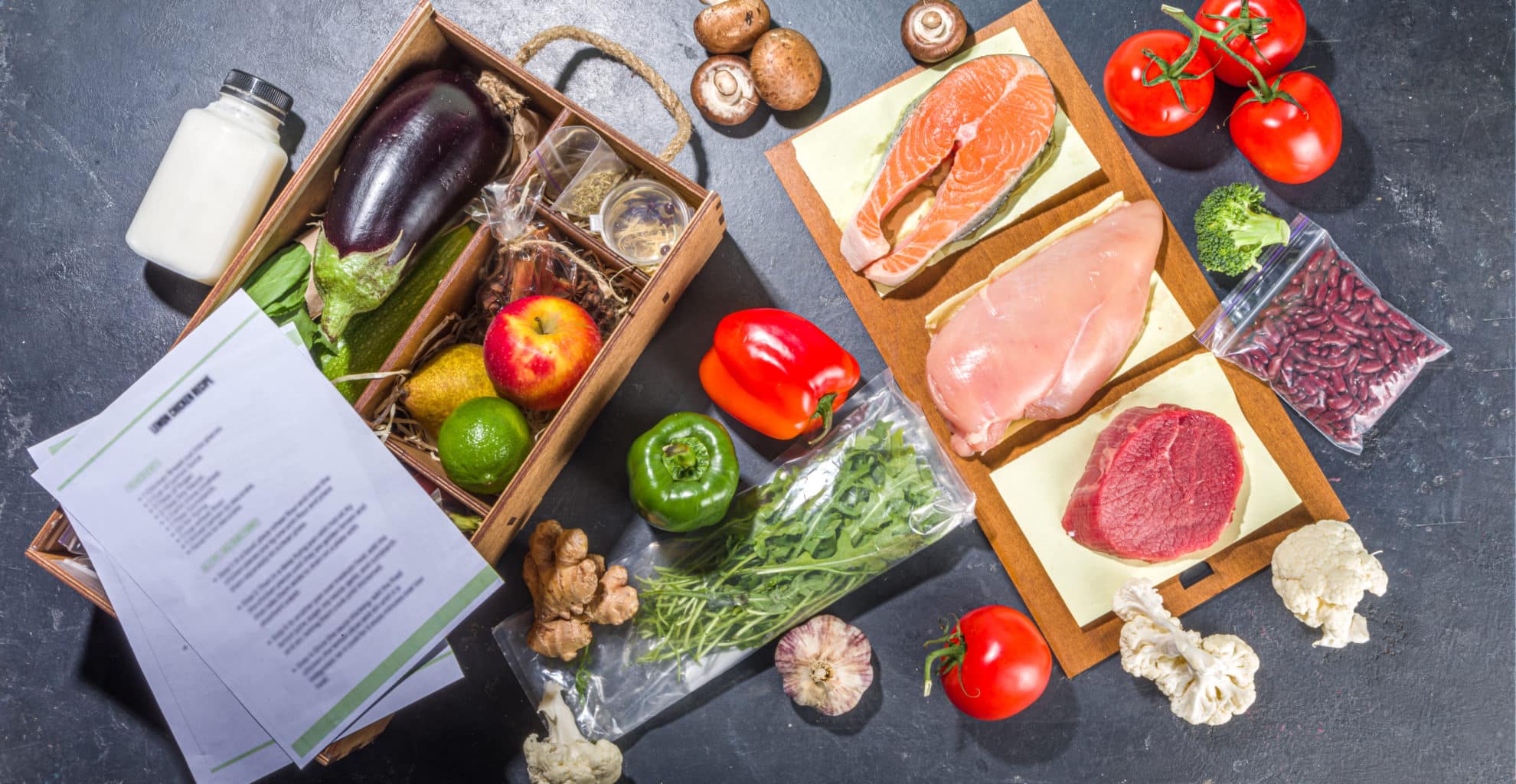 The Damaged Meal Kit
A well-known US-based company damaged meal case was published in June 2022.
The outbreak has highlighted the fact that most meal delivery companies are not regulated by the Food and Drug Administration.
Actually, very few are required to register with the FDA. The firms are also not required to follow the FDA safety requirements to limit the spread of foodborne illness, and ensure sanitary conditions during storing and shipping.
From April to June, approximately 28,000 units of the recalled product (French Lentil and Leek crumbles) were distributed to consumers in the US through online sales, direct delivery, as well as through retail sales, and pop-up vegan deli.
Less than a month after the product launched, customers began to complain of jaundice, full-body itching, severe abdominal pain, and gastrointestinal problems. Stories about mystery symptoms were published on social networks.
Many customers that were drawn by the promise of quick, nutritious frozen foods said the severity of their illnesses and the lack of information about what caused their symptoms has left them feeling betrayed.
By mid-June, customers were informed that they had been sickened by an ingredient called tara flour, made from the seed of a tree native to Peru. The FDA has not confirmed that finding, as was published by the company, and the company itself did not respond to questions about how the company isolated tara as the tainted ingredient.
As was reported in June 2022, around 470 cases of illness from this said meal item were reported, and the first product liability and personal injury lawsuit was filed.
The FDA's Act
Under U.S. law, most companies that make most of their income by selling directly to consumers are regulated by state and local governments rather than by the FDA. That exemption, originally designed to apply to grocery stores and restaurants, now applies to many new meal delivery companies that sell directly to consumers from websites and do not stock their products in grocery stores.
Such transparency problems could be partially fixed by requiring companies that sell meal kits directly to consumers to register with federal officials and provide basic information on their operations and safety plans inside their production facilities.

Hallman, the Rutgers University professor.
The FDA has said that changes to regulations for the e-commerce industry -which includes meal delivery, meal kit companies, and third-party apps – could "significantly" reduce foodborne illness.
That business model, the FDA said, "may not be currently covered" by the Food Safety Modernization Act. The 2010 law aims to prevent foodborne illness by reducing the spread of harmful pathogens in food processing facilities rather than investigating symptoms after outbreaks occur.
If a company makes mistakes in handling raw ingredients, killing pathogens or vetting the quality of products from suppliers, and "you don't have federal regulators coming in and telling you that your program is designed incorrectly, then you've got a problem," said Cori Muse, a food safety regulatory consultant who has worked with meal kit companies.
Federal regulators have no say over whether raw meal kit ingredients are shipped in refrigerated trucks or whether they reach customers at a safe temperature, experts say. The government also has not stipulated how foods should be packed or cooled to avoid cross-contamination or spoilage.
Often shipped through third-party carriers, meal deliveries can be held up on unrefrigerated trucks for an extra day or sit on doorsteps in triple-digit heat for hours.
"It is difficult for consumers to know if the food that's sitting in their fridge is safe," said Megan Fisch, a food safety auditor and consultant.
About Fourtec
Fourtec provides temperature and humidity monitoring solutions for the last 35 years. Fourtec's most fast-moving and requested products can be found at the world's leading companies in the food and food processing segment, logistics, pharmaceuticals, laboratories, research centers, hospitals, universities, and industrial plants.